Google Ads
Google Ads campaigns are currently one of the most popular online advertising methods. Currently, 91.86% of people in the world use the Google search engine and this is where your current and future customers are. There are plenty of opportunities to advertise. From text advertising, through product ads for online stores, to video campaigns on Youtube. The most important thing is to match the right types of ads to your industry so that they bring you the highest profit.
Search Ads
Text campaigns in Google Ads are in fact the most popular advertising format for the service industry and online stores. They appear in the Google search engine after entering keywords defined in the campaign.
They can not be missing in your service campaign, and in a campaign for online stores, they will be a great complement to your product campaigns.
Google Display Network
Graphic Campaigns are a great complement to a campaign and an opportunity to build brand recognition.
Thanks to banners or flexible graphic ads, we are able to reach people interested in a given topic or searching for keywords in the Google search engine. We can also target our image advertising to specific websites or pages on specific topics.
As you can see, there are many possibilities and it is worth testing whether they will be suitable for your company.
Product Listing Ads for E-commerce
Shopping campaigns are the basic campaign type for online stores. Thanks to them, your products will be displayed in the Google search engine above the search results.
This ad format includes a photo, title and price of your product.
This is the ad format that brings the most conversions (purchases) to online stores. If you run a store, you cannot skip this type of campaign.
Local Ads
You can find local campaigns directly on the Google map or in search results where a map appears with marked places that the user is looking for. Usually there are several service premises similar to yours. Thanks to the ad, your location will appear first.
Local campaigns are perfect for local businesses that provide stationary services, such as dentists, beauty salons, restaurants, co-bags, hairdressers, etc.
Local business ad is linked to your Google My Business listing and appears on Google Maps.
YouTube Video Ads
In many homes, YouTube has already replaced tv in 100%. Thus, it can be slowly concluded that video advertising on YouTube is the successor of television advertising. However, in the case of this type of advertising, the prices for displaying an advertisement are incomparably lower than for a TV campaign.
More and more advertisers are choosing to expand their campaigns with video ads on YouTube. That's because creating an advertising film is quite easy and relatively cheap to do.
Video campaigns are also a great solution for YouTubers, artists, and vloggers who want to increase the reach of their videos and collect more channel subscriptions in a shorter time.
Remarketing campaigns
Remarketing has always been a very fashionable topic. However, you have to remember that of course this is a fantastic option for returning to users of our site, but it has to be done right.
We can use remarketing in image, product, text and YouTube campaigns. It all depends on what we care about and on which market we operate.
Foreign Google Ads campaigns
If you want to expand your company to foreign markets, you can also count on me. Currently, I run Google Ads campaigns in 46 countries on 4 continents, so entering foreign markets is not a problem for me
Customers
opinion
See the opinions that my clients sent to me, posted on Linkedin and Google
Grzegorz Krzyżaniak
Gregor Media
I recommend Michał and his Google Ads skills. During the consultation, he explained all the issues related to my campaigns. Concrete without spilling water. It should be mentioned that Michał is simply a very nice and cultured person, so working with him is pure pleasure.
Monika Ambrozowicz
picterra.ch
I'm more than satisfied with a Google Ads training that I've recently had. It was a highly practical and efficient hands-on workshop, during which I created my first campaign with different types of ads. Michal is an excellent instructor - patient, easy to communicate, and well qualified. I can highly recommend his courses and audits
I recommend working with Michał! An expert in Google Ads and many other tools that will improve the company's visibility on the web, and thus improve the company's results. A great strategist and data analyst. Full professionalism and an unconventional approach.
Halina Stawińska
Lips4Ever
Mr. Michał was recommended by a friend as a reliable and high-quality person, while maintaining reasonable prices. The cooperation immediately began to bring my company very tangible benefits. Adwords is done in detail, multi-threaded. Mr.Michał is flexible, does not work in a pattern and is open to suggestions related to the specificity of the client's product. We consult new ideas together and adjust the budget. I receive detailed reports on the work done and its effects. Importantly, it accounts for its services extremely honestly, maintaining a very good relationship in terms of "quality / price".
Michał has audited the Google Ads account and campaigns in my company. The audit is detailed and opens your eyes to what is worth improving. Fast and efficient communication and delivery of the audit within the set time limit encourages me to undertake permanent cooperation! I strongly recommend Michał as an expert in the field of Google Ads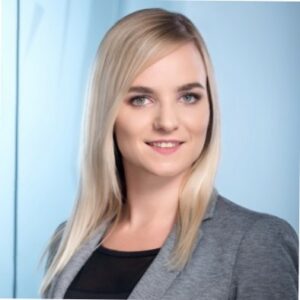 I definitely consider the training with Michał as one of the most substantive I have had the opportunity to participate in. Michał is able to convey knowledge in a practical way, supported by specific examples. Practical experience, know-how and, above all, great teaching skills make Michał a really great trainer in the area of ​​Google Ads
They
trusted

me