Consultation
There are situations when the entire training is too much and the client only needs to solve one or several problems with his campaign. In this case, hourly Google Ads consultations work best. We can then perfectly match the number of hours to a particular problem.
Hourly Google Ads consultation
If you have a problem with your campaign, it's best to schedule a consultation with me. I will answer your questions and discuss a solution to your problem.
The cost of 1 hour of consultation is 50 Euro net
Monthly subscription with a matched number of consultation hours
Subscription consultation hours are suitable for people who run their campaigns and need a specialist to "supervise" and develop their campaigns month by month.
The cost of the subscription is determined individually depending on the number of hours needed.
Customers
opinion
See the opinions that my clients sent to me, posted on Linkedin and Google
Grzegorz Krzyżaniak
Gregor Media
I recommend Michał and his Google Ads skills. During the consultation, he explained all the issues related to my campaigns. Concrete without spilling water. It should be mentioned that Michał is simply a very nice and cultured person, so working with him is pure pleasure.
Monika Ambrozowicz
picterra.ch
I'm more than satisfied with a Google Ads training that I've recently had. It was a highly practical and efficient hands-on workshop, during which I created my first campaign with different types of ads. Michal is an excellent instructor - patient, easy to communicate, and well qualified. I can highly recommend his courses and audits
I recommend working with Michał! An expert in Google Ads and many other tools that will improve the company's visibility on the web, and thus improve the company's results. A great strategist and data analyst. Full professionalism and an unconventional approach.
Halina Stawińska
Lips4Ever
Mr. Michał was recommended by a friend as a reliable and high-quality person, while maintaining reasonable prices. The cooperation immediately began to bring my company very tangible benefits. Adwords is done in detail, multi-threaded. Mr.Michał is flexible, does not work in a pattern and is open to suggestions related to the specificity of the client's product. We consult new ideas together and adjust the budget. I receive detailed reports on the work done and its effects. Importantly, it accounts for its services extremely honestly, maintaining a very good relationship in terms of "quality / price".
Michał has audited the Google Ads account and campaigns in my company. The audit is detailed and opens your eyes to what is worth improving. Fast and efficient communication and delivery of the audit within the set time limit encourages me to undertake permanent cooperation! I strongly recommend Michał as an expert in the field of Google Ads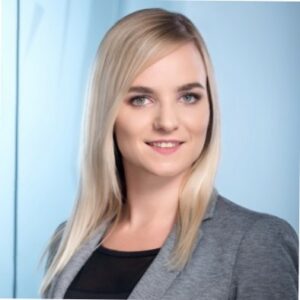 I definitely consider the training with Michał as one of the most substantive I have had the opportunity to participate in. Michał is able to convey knowledge in a practical way, supported by specific examples. Practical experience, know-how and, above all, great teaching skills make Michał a really great trainer in the area of ​​Google Ads
They
trusted

me