Google ads training
Using my experience in running Google Ads campaigns over the last 5 years, I decided to meet the expectations and start training people who want to run their campaigns themselves or intend to start working in this industry. I focus rather on an individual approach and a workshop formula of training. In my opinion, this works much better than group training, where the instructors cannot devote themselves 100% to one person. I also organize individual training for companies.
Individual Google Ads training
Individual Google Ads training in the form of a workshop. Thanks to the 1 on 1 training, I will be able to adjust the level of training to your current knowledge and focus on the topics that will be most useful to you while working on your campaign.
After the training, you will receive a personal certificate of the completion of the course.
Google Ads training for companies
Do you have your own business and would like to run Google Ads campaigns with your team? Training for companies is the perfect solution. I will guide your employees through the Google Ads panel so that they can configure the campaign themselves and give them tips that will help in the subsequent campaigns. Before each training, I have to prepare, so I will need information about the industry in which you operate and data that will help me focus the training on your industry.
After the training, each participant will receive a personal certificate of completion of the training
I focus on the workshop form of training, so we will work on your example and account. Thanks to this, you will complete the training with a practically ready campaign for your business.
Customers
opinion
See the opinions that my clients sent to me, posted on Linkedin and Google
Grzegorz Krzyżaniak
Gregor Media
I recommend Michał and his Google Ads skills. During the consultation, he explained all the issues related to my campaigns. Concrete without spilling water. It should be mentioned that Michał is simply a very nice and cultured person, so working with him is pure pleasure.
Monika Ambrozowicz
picterra.ch
I'm more than satisfied with a Google Ads training that I've recently had. It was a highly practical and efficient hands-on workshop, during which I created my first campaign with different types of ads. Michal is an excellent instructor - patient, easy to communicate, and well qualified. I can highly recommend his courses and audits
I recommend working with Michał! An expert in Google Ads and many other tools that will improve the company's visibility on the web, and thus improve the company's results. A great strategist and data analyst. Full professionalism and an unconventional approach.
Halina Stawińska
Lips4Ever
Mr. Michał was recommended by a friend as a reliable and high-quality person, while maintaining reasonable prices. The cooperation immediately began to bring my company very tangible benefits. Adwords is done in detail, multi-threaded. Mr.Michał is flexible, does not work in a pattern and is open to suggestions related to the specificity of the client's product. We consult new ideas together and adjust the budget. I receive detailed reports on the work done and its effects. Importantly, it accounts for its services extremely honestly, maintaining a very good relationship in terms of "quality / price".
Michał has audited the Google Ads account and campaigns in my company. The audit is detailed and opens your eyes to what is worth improving. Fast and efficient communication and delivery of the audit within the set time limit encourages me to undertake permanent cooperation! I strongly recommend Michał as an expert in the field of Google Ads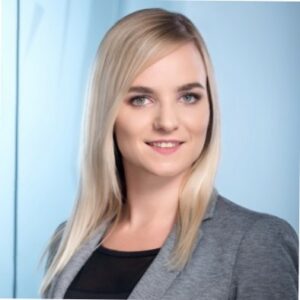 I definitely consider the training with Michał as one of the most substantive I have had the opportunity to participate in. Michał is able to convey knowledge in a practical way, supported by specific examples. Practical experience, know-how and, above all, great teaching skills make Michał a really great trainer in the area of ​​Google Ads
They
trusted

me